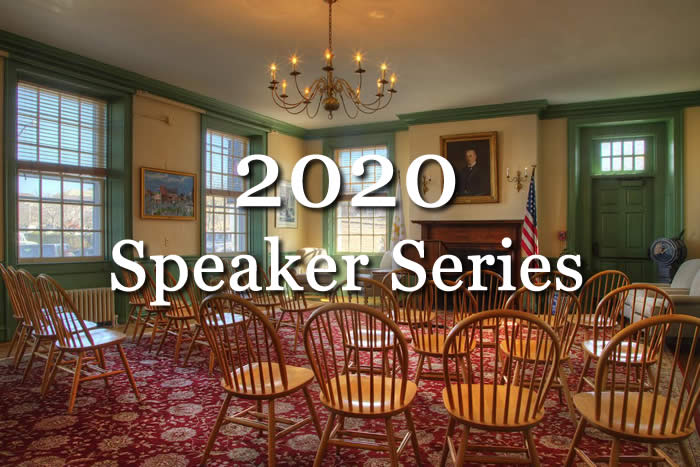 Guest Speaker : Susan Daly & Jack Gierhart
South Georgia and Antartica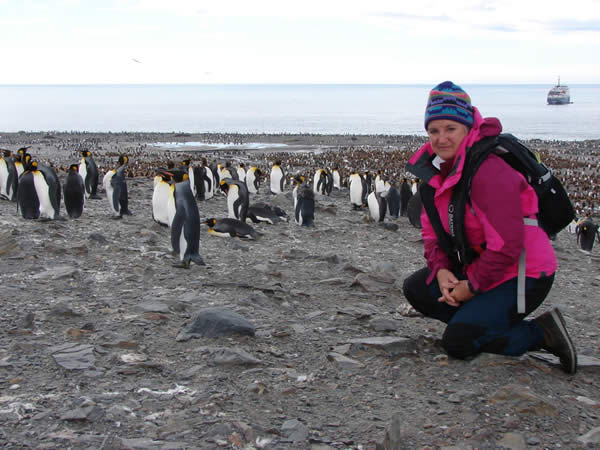 Susan has over thirty years of leadership and marketing experience with high-tech startups, groundbreaking sports teams, educational programs for nontraditional learners, consumer goods and services, and workforce development programs. Currently, she is the VP of Strategy at the Rhode Island Marine Trades Association (RIMTA) and the Composites Alliance of Rhode Island.
Prior to RIMTA, Susan was VP, Marketing at the International Yacht Restoration School (IYRS) and has worked for several leading sailing companies – including Vanguard Sailboats, Quokka Sports, and America3, the women's America's Cup team – and is an avid competitive sailor. Susan is a board member of Sail Newport, Seamen's Church Institute and the Yale Sailing Associates. She has a Bachelor of Arts from Yale University and an MBA from Boston University.
Patagonia – March 2019
Left from Ushuaia, Argentina. Went to Staten Island, then Cape Horn, Tierra del Fuego, then up into the Chilean Fjords. Sailed through the legendary Beagle Channel, Drake Passage, as well as the Straits of Magellan. We were able to land on Cape Horn. Got off the ship in Puerto Natales.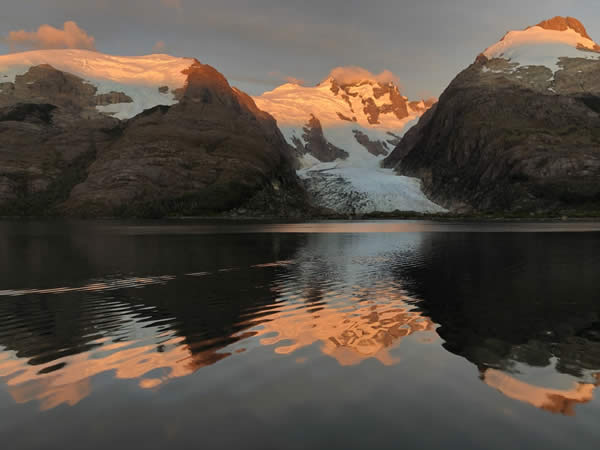 South Georgia Island – October 2011
Trip was 8 days only on South Georgia (most other trips are 2-3 days on the way to Antarctica). The expedition explored the full northern side of South Georgia Island.
We saw an amazing spectrum of landscapes and wildlife, like King, Macaroni, Chinstrap and Gentoo Penguins (all told maybe ½ million penguins over the course of the trip), juvenile Wandering Albatrosses, fur seals, elephant seals and endless birds.
Salisbury Plain, St. Andrews Bay, Gold Harbour – These sites not only housed the three largest King Penguin colonies in South Georgia, they're also three of the world's largest breeding beaches for Antarctic fur seals.
Fortuna Bay – We retraced the final leg of Shackleton's route to the abandoned whaling village of Stromness.
Spent time at Grytviken, an abandoned whaling village, that now has the Whaling History Museum as well as to Shackleton's grave near by. Met up with Skip Novak who was guiding a group of Brits recreating the entire route that Shackleton and his team took.
---
These lectures take place at 6pm in the Mariners' Lounge of the Seamen's Church Institute, 18 Market Square, Newport. It will be open to the public without charge, though a suggested donation of $10 will help defray costs and fund the Institute's outreach programs.
Held on 2nd Wednesday of each month …
Reception at 5:30pm, Lecture at 6pm
Free and open to the public
Event Location
Seamen's Church Institute
18 Market Square
Newport, RI, 02840
Days
Hours
Minutes
Seconds