,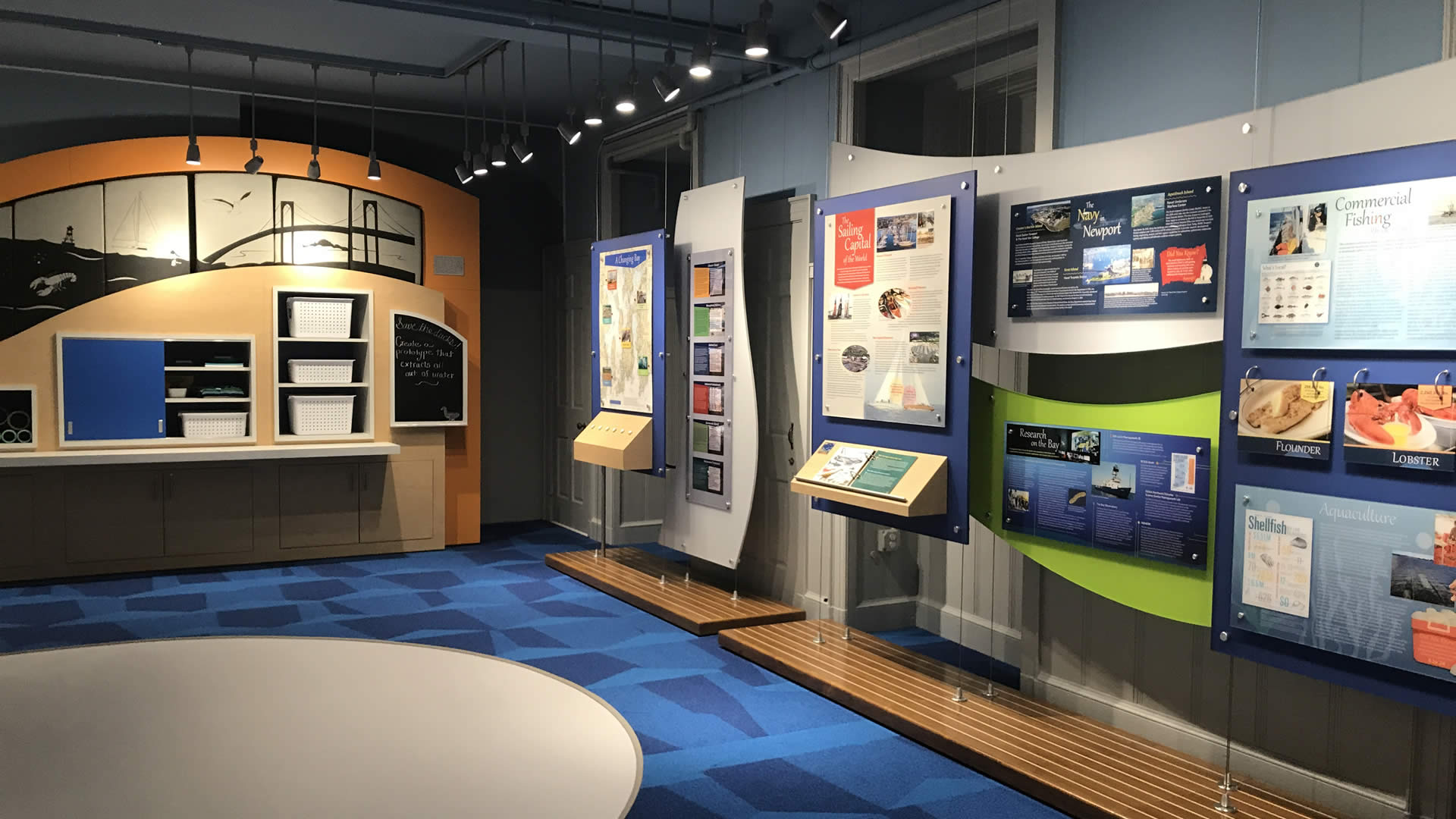 Discovery Deck
The Discovery Deck is an interactive, educational exhibit showcasing the maritime industry of Newport and Narragansett Bay.
Featured content includes boat building, commercial fishing, aquaculture, commercial shipping, the Navy, scientific research and environmental concerns affecting the Bay. Interactive components include a block and tackle station, maker-space, energy grinder, and sand table. A central AV projector shows vignettes of careers on the Bay, filmed by Rhode Island PBS. Program partners, IYRS and Clean Ocean Access, have interactive exhibits on display as well.
Public Hours of Operation: By appointment only. Call 401-847-4260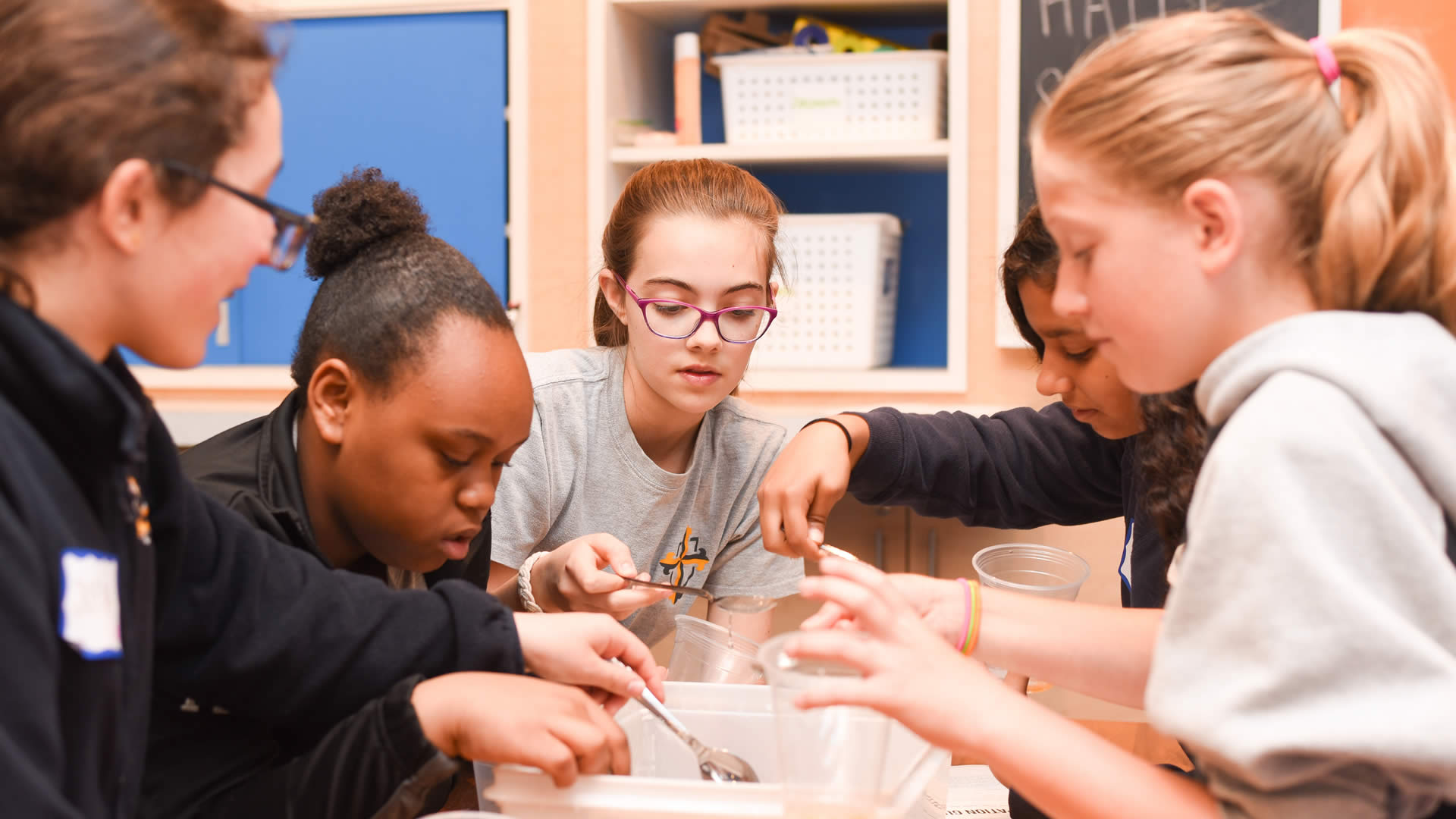 Programming
The Discovery Deck engages students through an interactive exhibit that showcases and celebrates the maritime industry. The Discovery Deck serves as a springboard for STEAM curriculum. Maritime partners have helped to inform the engaging content of the exhibit which exposes youth to marine occupations integral to the state. With the maritime trades noted as the fastest growing industry in Rhode Island, our work is to expose youth to potential careers as well as workforce development opportunities. The Discovery Deck fosters an environment of authentic learning, exploration, and curiosity for youth.
For Educators: While the exhibit is open to the public and appeals to all ages, its educational goals are focused on middle-schoolers. Field trips and classes aim to increase students' interest in STEAM subjects, expose them to marine industry careers, increase awareness of environmental concerns relevant to marine industry and increase engagement in the maritime community.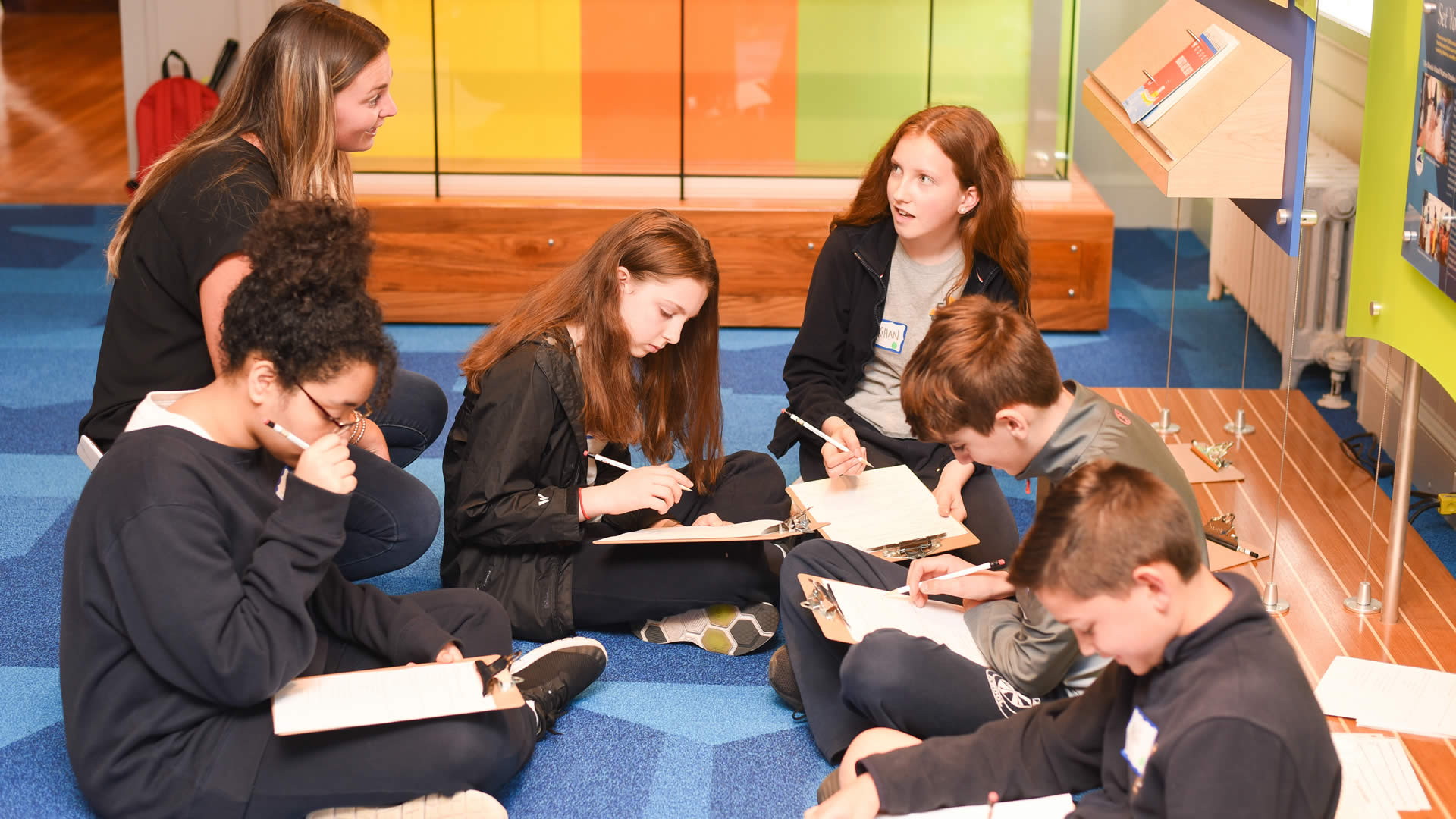 Community Partners
Partners in content include Rhode Island Marine Trades Association (RIMTA), Northeast Marine Pilots, Eating with the Ecosystem, Pangaea International Logistics, Providence SteamBoat, Naval War College Museum, Clean Ocean Access and URI's Coastal Resources Center.