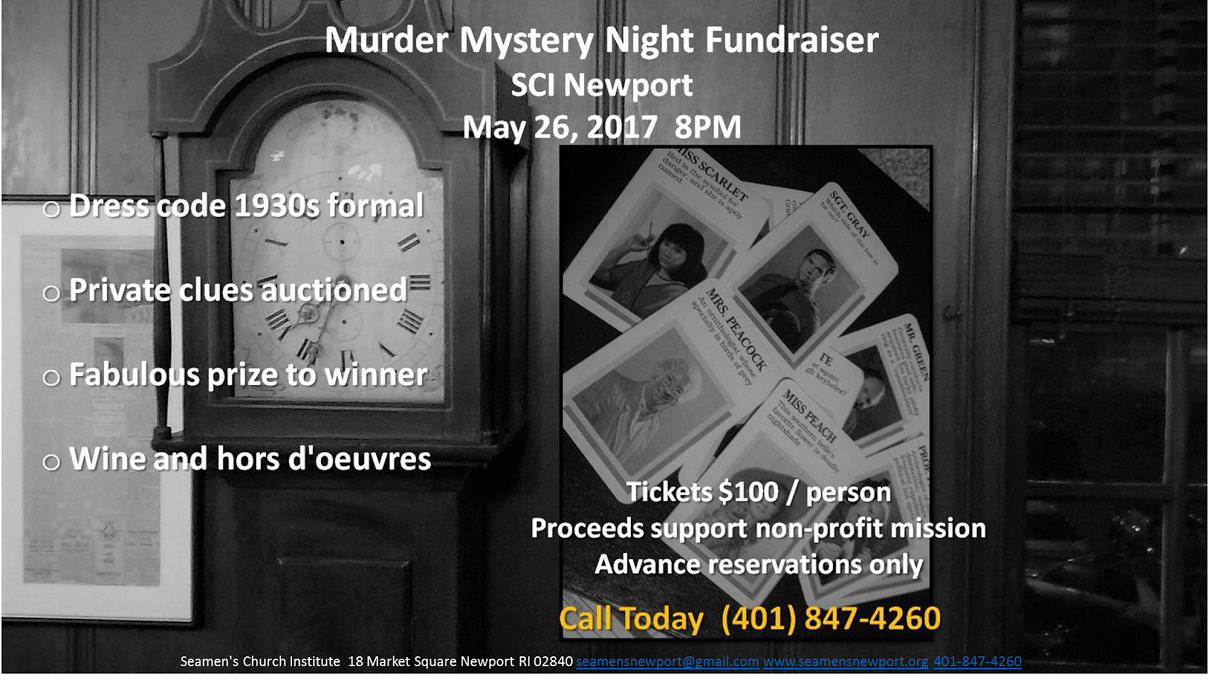 Step back in time to an era of swingin' jazz for an evening of music, molls, and murder.
Join a cast of spurious characters from all walks of life who have gathered for the "Grand Opening Gala of SCI" in 1930. But, things aren't coming up roses and when an illustrious guest ends up dead, it will be up to you to search for clues, question suspects and piece together your theory of the crime!
Join us for wine, hors d'oeuvres, and tons of fun.
Advanced registration is required. Call 401.847.4260 to purchase your tickets today! $100/per person with all proceeds supporting the mission of SCI Newport!